The CEN/TC 251 managment team exists of the following persons: 
Robert Stegwee – Chair
Independent consultant for ICT in Health, with a passion to improve the health care experience for patients and professionals. In addition to "real world" projects, Robert has been involved in standards development and delivery for a long time, serving on the board of HL7 Netherlands, chairing CEN/TC 251 Health Informatics, and participating in the Joint Initiative Council on Global Health Informatics Standardization.
Stephen Kay – Vice Chair
Stephen Kay, Ph.D FBCS FACMI, has been involved in Health Informatics since 1976. He is on the senior management teams of BSI IST/35, CEN/TC 251, ISO/TC 215 and the Joint Initiative Council. He is the Vice Chair of CEN/TC 251. He is the project lead for the CEN standardization of the International Patient Summary (IPS) (EN 17269: 2019) and the guidance specification for European Implementation of the IPS (TS 17288: 2020). He was co-chair of the successful IHE profile on IPS, and the ISO project lead for the Fast track Process of EN 17269 as an International Standard.
Christian Hay – Liaison to ISO/TC 215/WG6
Christian has worked for over 30 years in the Healthcare industry. In his role of ISO TC 215 / WG 6 Convenor since 2012, Christian is involved in the development of IDMP standards and implementation guides. He further is part of the European H2020 project "UNICOM", where IDMP finds its concrete application for safer care and increased efficiencies in cross-border prescriptions/dispensations. Christian is consultant for GS1 Global Office since 2008; he further contributes to the board of the Swiss Society for Medical Informatics, was the first chairman for IHE Suisse and is lecturer at the University of Applied Sciences in Bern.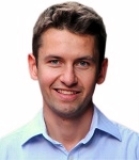 Matthias Pocs – Convenor WGI "Enterprise and Information"
Matthias Pocs works in scientific ICT and digital security research at the non-profit organization Stelar Security Technology Law Research (Stelar) as a data protection lawyer in Hamburg. He works in DIN and CEN committees on the topics of data protection technologies, the EU General Data Protection Regulation (EU GDPR) and the European standard "Data protection and privacy through technology design and data protection-friendly default settings" including the associated CEN / TRs for video surveillance and biometric access control.
Alpo Värri – Convenor WGII "Technology and Applications"
Dr.Tech. Alpo Värri is a researech director in the in the Faculty of Medicine and Health Technology of Tampere University (TAU). His research interests include the processing of physiological and sensory signals, pattern recognition, health informatics standards and microcomputer programming.
Shirin Golyardi & Evelyn Noordam-Haagmans – committee management
Both Shirin and Evelyn are healthcare consultants at NEN, Royal Netherlands Standardization Institute.